At the end of the day, painting contractors want to offer the best service to their customers, operate more efficiently and grow their business, but it's not always easy when you're bogged down with manual office work and old processes. Painting contractors and professionals have found a better way to manage their business with mHelpDesk, a mobile office manager that makes scheduling, estimating, invoicing and billing a breeze.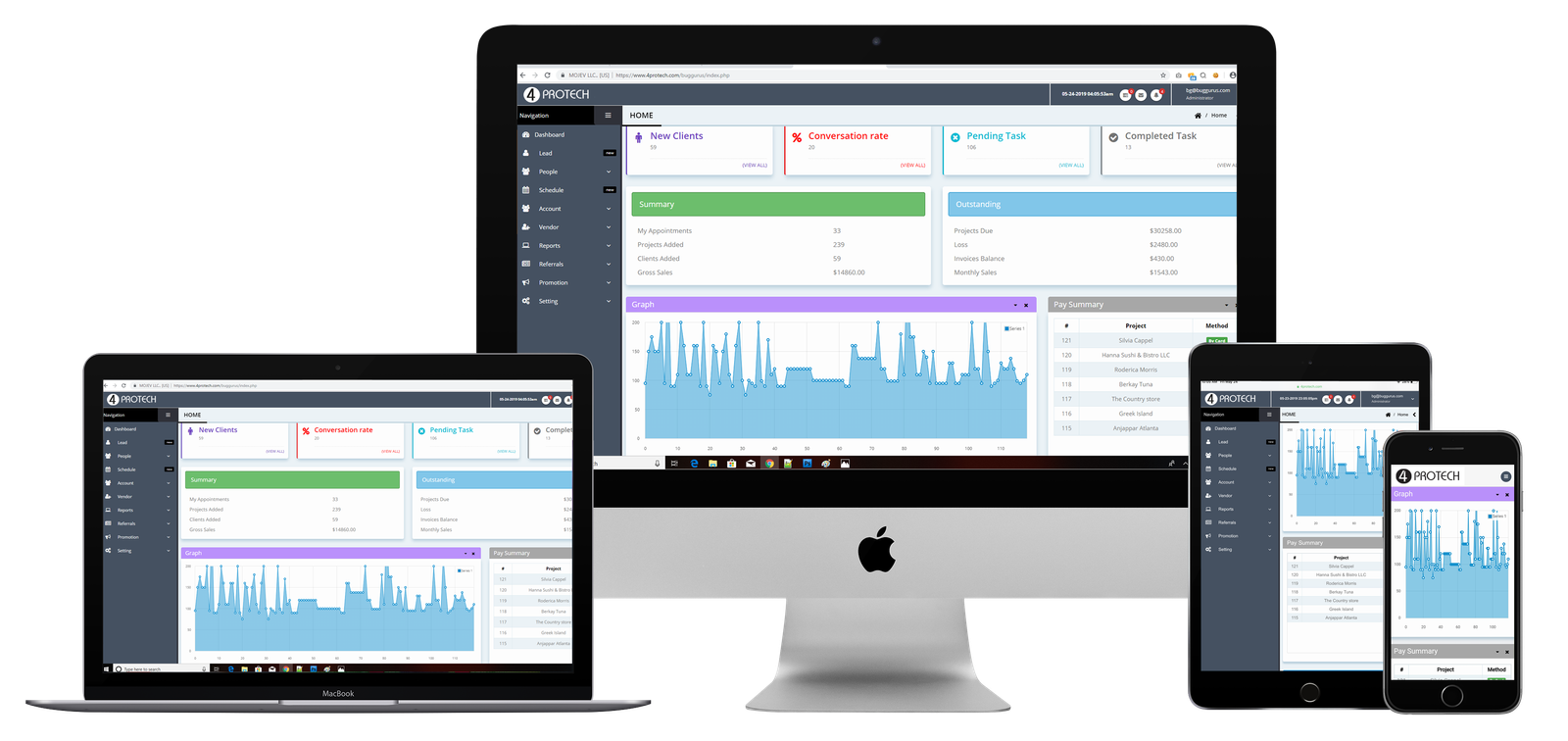 INDUSTRY-LEADING PAINTING CONTRACTOR SOFTWARE
From managing service requests to scheduling, sending estimates and invoices, communicating with customers all the way to collecting payment, 4protech will save you time and money so you can focus on job quality, keeping your customers happy and taking your business to the next level.